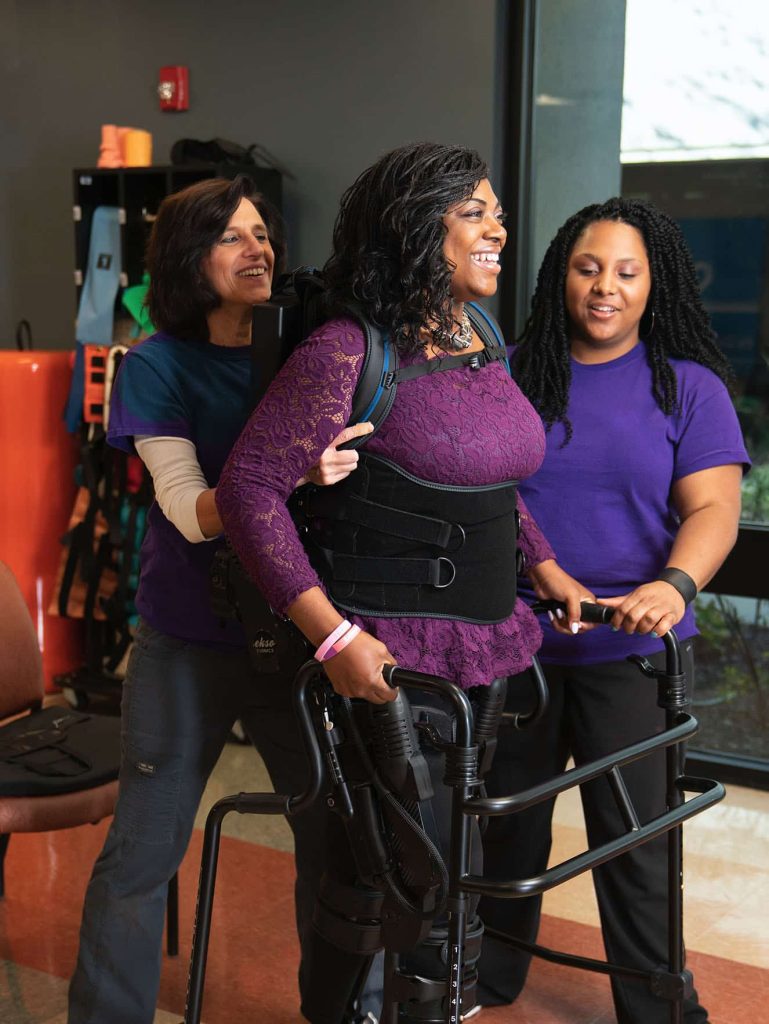 Exoskeleton rehab centers are in the infancy of their mainstream appeal. Because the technology behind them is so new and constantly evolving, it can be difficult to know how to find the right one for your needs. On top of that, you may not even really know how the technology can help you for your specific disability or need.
Here at Ekso Bionics, we offer a wearable suit, called EksoNR, which was developed exclusively for use in rehabilitation centers and clinical settings. It is the first exoskeleton FDA-cleared to help those who have had an acquired brain injury, stroke or spinal cord injury gain back their mobility sooner, thanks to robotic-assisted guidance that ensures a proper gait. 
EksoNR is designed to progress neurorehab patients so they can walk out of the device and back into their communities. This product ensures the most natural gait, re-teaching the brain and muscles how to walk properly again. It is currently being used under the guidance of trained personnel in more than 270 rehabilitation centers around the world. Check out the link and search your location to find a center near you that offers exoskeleton rehabilitation. 
Exoskeletons: Helping People With Paralysis Walk Again
Wearable robots can help people with paralysis walk again. The use of these devices in rehab is on the rise, with benefits that are getting clearer by the day.
According to the Christopher and Dana Reeve Foundation, nearly 1 out of every 50 people in this country live with some form of paralysis, which translates to 5.4 million people. The number of people who could be candidates for exoskeletons is 300,000, a number that continues to grow by 18,000 each year.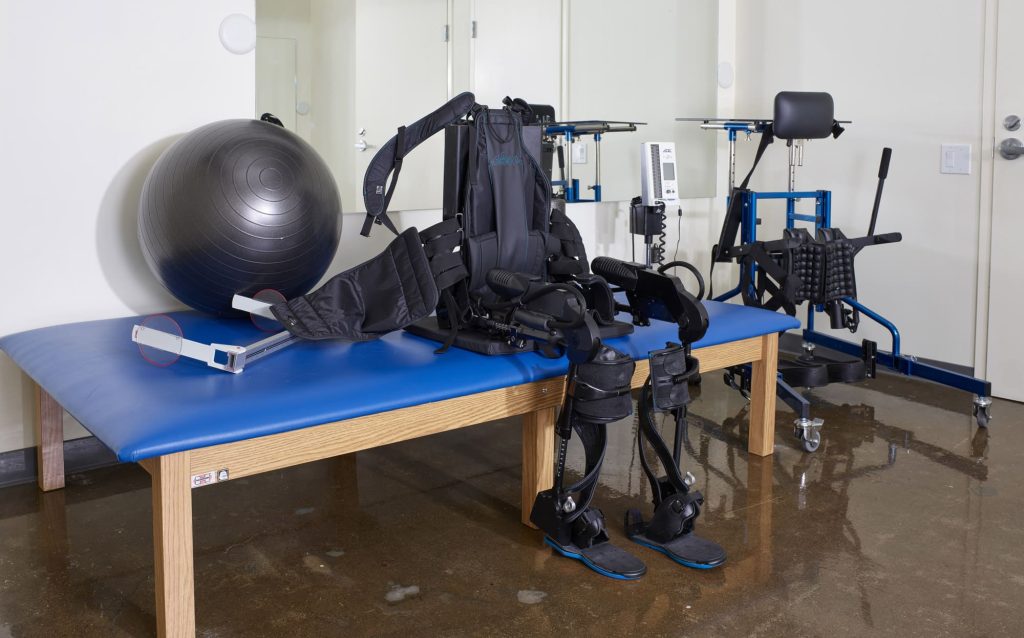 Exoskeletons: Clinical Evidence and Application
The field of wearable robotics is booming now, even though this concept has been around for 20 years. However, in the last five to 10 years, there has been a big acceleration of research.
Robotic technology benefits stroke patients in particular. More than 70 percent of people who have a stroke never regain walking capacity. Technologies like Ekso NR are not meant to be worn out of rehab centers; rather they are designed to help train the brain and muscles to allow patients with stroke, spinal cord injury and other neurological conditions to basically retrain their bodies to walk again.
Robotic exoskeletons have been establishing themselves as a technology that gives mobility and independence—both psychological and physical—to millions of hopeful people.
Contact Ekso Bionics
Eager to learn more about the future of exoskeletons or how you can find a rehab center near you that utilizes this technology? Request a demo when you contact us today. Wondering: how do exoskeletons work? Just ask us!