Exoskeleton technology is one of the newest innovations for physical therapy and neurorehabilitation. For over ten years, Ekso Bionics has been working diligently to provide exosuits and wearable robots for rehabilitation centers. As the only FDA-approved robotic suits for spinal cord injury, stroke, and brain injury recovery, EksoNR can be the perfect assistive device for your rehabilitation institution.
Physical therapy is a deeply personal experience for every patient. As a therapist, you get to work with patients as they learn to walk again, sit upright, or regain movement in the limbs. You have a number of tools, exercises, and treatments to help them achieve this goal. Exoskeletons can help take your clinical practice to the next level. With the help of a wearable robotic exoskeleton, patients can increase their endurance, practice different skills, and regain their capabilities in a natural way. The EksoNR can help in a variety of ways, you just need to be open and creative with how you incorporate it into your therapy standards. Here are a few tips and logistics for how an exoskeleton suit can work within your rehabilitation center.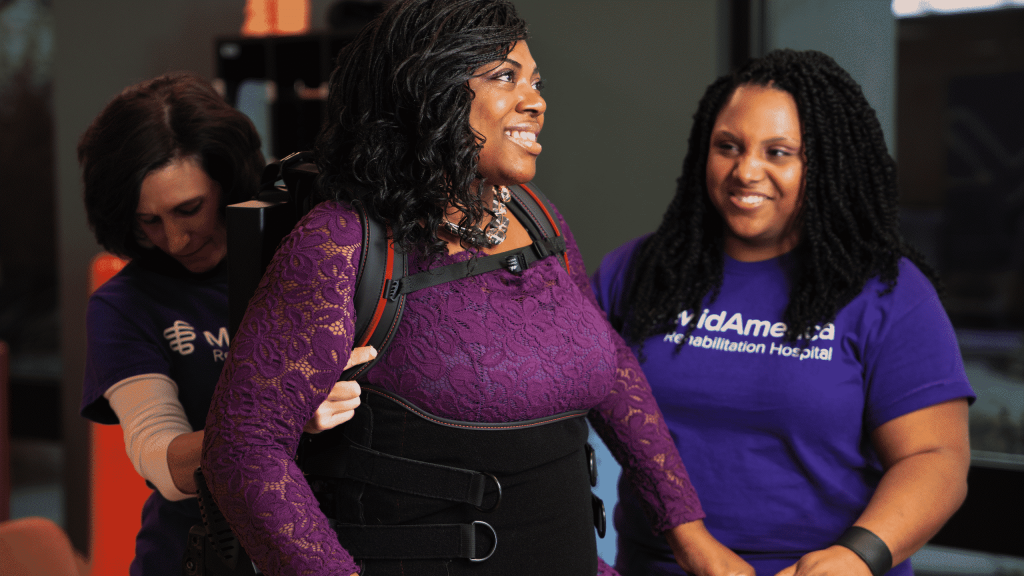 Use EksoNR every step of the way.
The beauty of EksoNR is that it is incredibly adaptable. The exoskeleton can strap on and assist with anything from balance to weight-shifting to gait training. The wearer can rely on this robot every step of the way, literally. Depending on their current level of progress, you have the power to change the setting in real-time. So while the power source may be in full gear on day one just to keep your patient upright, as they get stronger, regain function, and master their endurance, you can adjust the settings to give less assistance. Don't be afraid to use this tool in multiple different ways throughout the treatment. It's designed to adapt as the patient gradually recovers.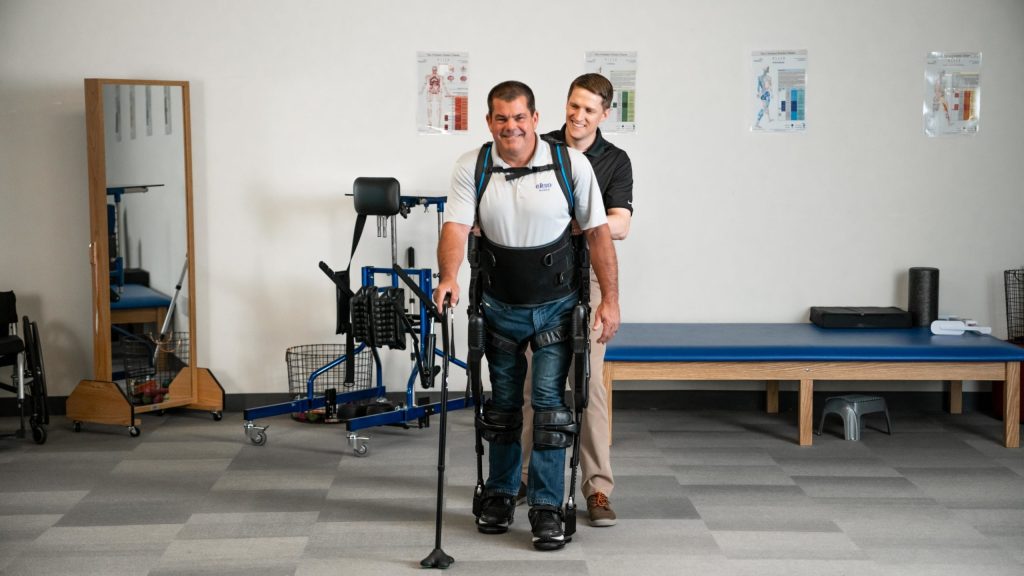 Avoid fatigue while still challenging patients.
One of the challenges of physical therapy is fatigue or exhaustion for your patients. Relearning basic skills can be difficult when you've gone through brain trauma and it's completely reasonable for your patients to feel this way. When fatigue starts to settle in, a robotic exoskeleton can be there as extra support for the wearer. Think of this as a safety net to catch them if they should fall. Having that extra protection while still pushing limitations will help you see actual results.
Remember the exoskeleton is primarily a temporary assistive device.
As an apparatus, an exoskeleton can serve many purposes. This device is not designed to replace your other exercises and techniques, but rather work with them to help patients progress more quickly and easily. Ekso has designed a robotic assistive device before anything else. Rehabilitation is still a long journey that will take patience and dedication. The ultimate goal is to leave the assistive device behind so your rehab patients can eventually get back to walking and operating on their own accord. Use the exoskeleton to help with recovery, and then leave it behind when the patient no longer has need of it.  The eventual goal with EksoNR is to help a patient regain enough function and quality gait that they can walk home without Ekso or any other assistive device such as a wheelchair, walker, or cane.
Embrace natural gait and mobility with the device.
The innovative design of Ekso exoskeletons works with your natural range of motion. Rather than a clunky piece of equipment, this wearable suit fits around your joints and muscles rather than restricting them. Patients can relearn their natural gait and hopefully regain full mobility. As the first exoskeleton of its kind, EksoNR can be incorporated into your physical therapy treatments without getting in the way of anything. The adaptability and ease of adjustments make this a great solution to help with as many patients as possible on a clinic day. Patient progress and actually seeing results in mobility, endurance, and range of motion are another reason to give EksoNR a serious look.