You work long days as industrial workers. You spend time doing repetitive tasks and overhead work that goes beyond normal human capabilities. It can lead to fatigue, muscle strain, or disruptions on job sites. Lucky for you, Ekso Bionics is here to help.
After years of research into workplace injuries, Ekso Bionics has come up with new, innovative ways to further the evolution of industrial exoskeletons. And the exoskeleton's you've relied on in the past just got a new acquisition model. Introducing the EVO, an improved upper-body exoskeleton that has all kinds of new industrial applications. Built to fight worker fatigue and end work-related injuries, the EVO vest will produce actual results for your workers. As an industry leader, you can use this durable solution to help the quality of life for all your employees. Get the power you need for industrial use without the pain of a long day's work. Rely on EVO.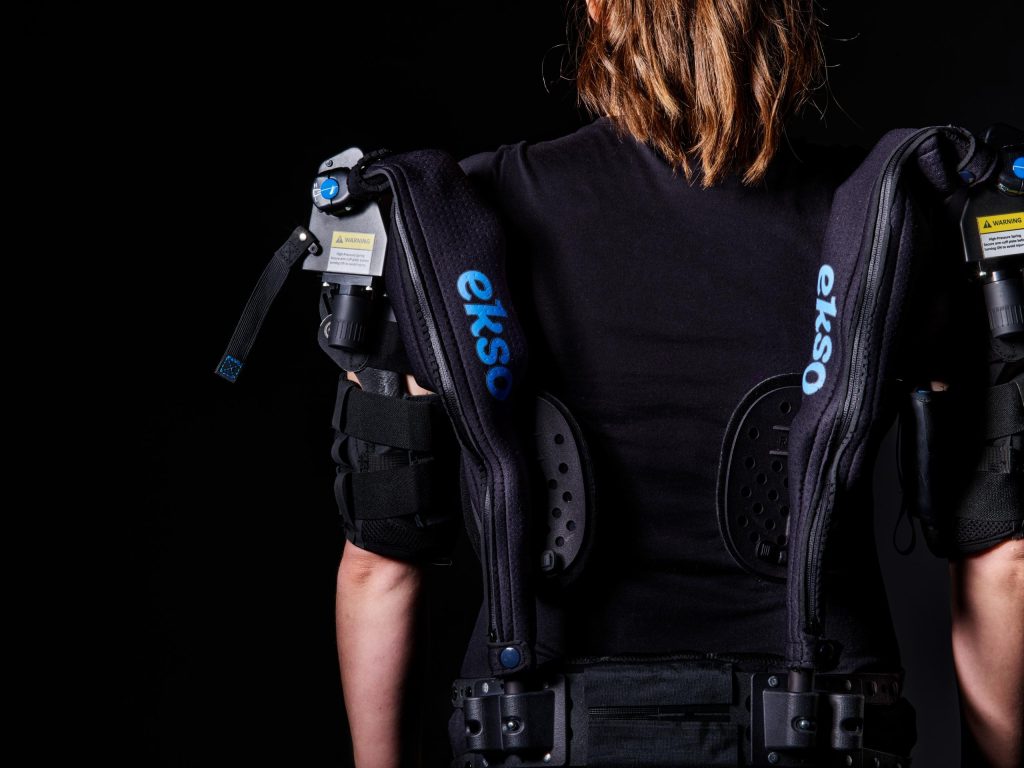 Where did EVO come from?
When it comes to exoskeletons and bionics, Ekso Bionics has been a leader in the field of developing this technology solution. The EksoVest was the first iteration of innovative wearable robots. While this vest covered a wide range of issues, there was more work to be done. Ekso Bionics went to work running field evaluations and analyzing the number of risks while finding opportunities for new features. Upon researching ergonomic problems and finding tremendous insights, the EVO exoskeleton was born. This solution offers actual results and allows you to work with endurance and without limitation and allows industrial workers access to a programmatic solution for their fatigue and work-day strain.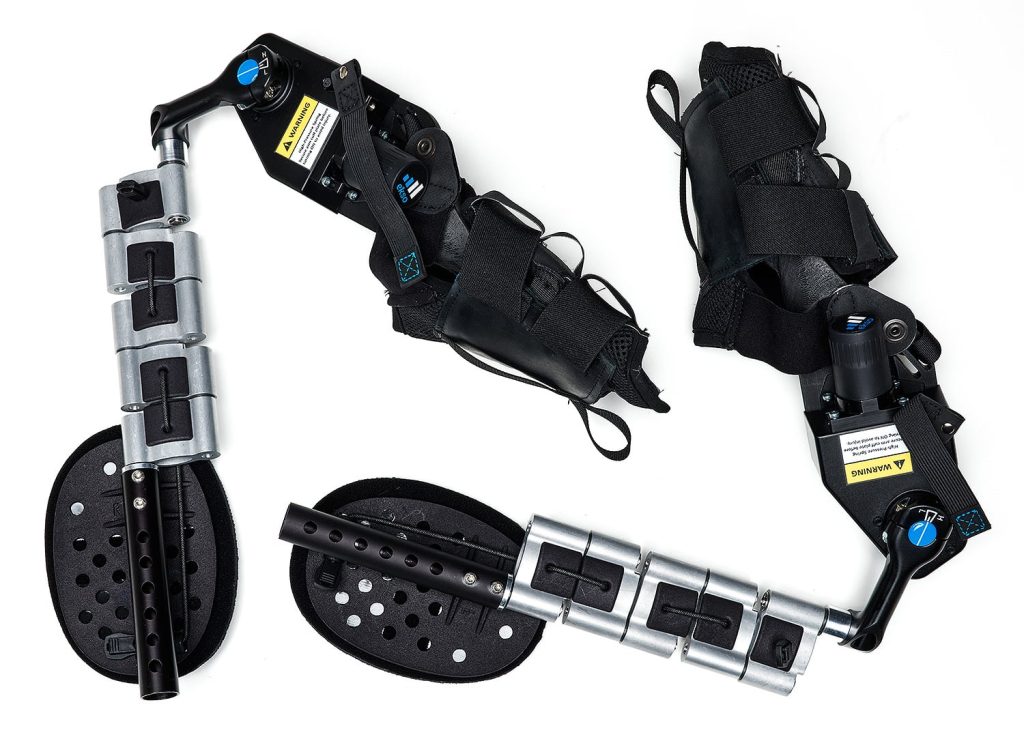 What makes EVO different?
You may be asking, what makes EVO different from other exoskeleton technology? In a word, this vest offers more freedom than ever before. No matter how much research is done, there will always be some uncertainties about what industrial workers face every day. You need solutions without limitation. EVO's novel design makes it more flexible and durable than its predecessor. With minimal touch points, the weight-assist exoskeleton technology allows for an unrestricted range of motion that goes with the natural movement of the body. Even if the wearer has it on for a significant length of time, the comfort offers an ideal solution for workers of all sizes. It can reduce fatigue, offer faster results, and help workers avoid overexertion. This company's technology provides actual results for the physical health of your employees and the efficiency of your company's operations.
Eliminate pain for workers.
Thanks to the ruggedness of global manufacturing operations, a leading cause of injury and strain can be attributed to overexertion and the burden of repetitive work. When industrial workers are constantly lifting items above their heads or asked to carry heavy loads, it can lead to physical fatigue and eventually long term consequences as a result of these risks. Let the latest exoskeleton technology carry some of the load for you. By eliminating any strain from day use, you are doing a service to lower the negative impacts of manufacturing and construction applications. Save your workers from feeling pain at work by utilizing assistive upper-body exoskeleton technology like EVO.
Help with productivity.
Not only do these Ekso Bionics lower pain, but they help with productivity. Fatigued workers don't do as well with the timing of certain events. Even the most skilled workers may start slipping at the end of a long day. EVO's unique technology helps with business benefits and overall productivity allowing you to get more work done and more of the company's products produced in a faster time.
Reduce the risk of injury.
As business owners, the health of our employees is always the number one priority. EVO's innovative design can also act as standard safety harnesses and reduce the risk of injury and adverse results. Don't let put your employees at risk for shoulder injuries or overexertion, instead, take the next step to invest in the EVO exoskeleton program. Human strength can only go so far and it is of the utmost importance to protect your workers from daily uncertainties. Use EVO to reduce the risk of injury that is a burden of repetitive work.
Contact Ekso Bionics
Exoskeletons and robots may sound as though they belong in a sci-fi film, but they don't. Exoskeletons belong right here, among the millions of people experiencing the effects of neurological and physical injuries leading to weakness and paralysis. To learn more about the newest exosuit technology and how they can help your application, reach out to the Ekso Bionics team today.